www.RaphaelInternational.com is presenting ideas in hair designs and cosmetology techniques for the 21st Century will exceed your expectations. Currently Raphael is performing his hair styling magic by personal appointment only catt 1 248 207-1880 and arrange a appointment with International Award winning stylist Raphael Isho in his Troy Michigan location.
Click on photos
To enlarge
Our mission: to provide everything for a more beautiful and healthy you
Imagination...Creativity...Style...Elegance from Master Stylists
Salon Hours by appointment only just call Raphael @ 1 248-207-1880
Learn how to do Fantasy and other advanced Hair Styles by buying any of these 6 instructional DVD's. Advance your hair styling skills and income potential with these step by step... "How To" DVD taught by International hair styling sensation Raphael.... Click to see step by step details on these DVDs
This site's comprehensive collection of advanced Runway fantasy, After 5 and casual hair styles is designed to inspire professional hair dressers and salon owners in the art of cosmetology. Our series of hair photo galleries feature some of the awesome new looks created by the imagination, hair magic, and International award winning talents of Raphael . Raphael also is an advocate for healthy lifestyles where exercise, diet and nutrients fueling your inner body creates a more beautiful you. Fellow Salon owners are advised to contact Raphael about proven income producing product lines showcased here that are easily moved through retail exposure to their own Salon's clientele.
This web site will not only inspire you, but also "Open your Mind" to a world of creativity and the LOOK you've been longing for.... Most of the style samples presented here are fully explained in Raphael's full color step by step DVDs instructional online purchasing

5 Hair Styling Categories
with samples featured in

step by step
Raphael's Styling DVDs Videos

Exciting new styles and directions. in our redesigned -expanded web site. Raphael International is taking you into the 21st century and future of hair creations... Take a look & discover a new look for you from these pages!
Raphael wins the 2010 OMC World Championship Gold Medal for Fantasy Hair Styling in Paris
---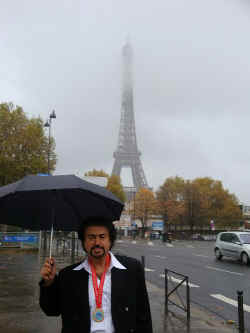 International "Creative Artistic Technique" Award goes to.....Raphael Isho

Phone # 1-248 207-1880
change your water change your life
People everywhere are discovering the life changing power of Kangen Water® Make your own healthy, alkaline, antioxidant drinking water that's rich in minerals and purged of impurities, right in your own home! Change Your Water - Change Your Life!®
The Truth about the $13 billion dollar Bottled Water Industry • Bottled water is bad for the environment According to the National Geographic1, "Bottled water is a drain on the environment: The U.S. public goes through about 50 billion water bottles a year, and most of those plastic containers are not recycled. Transporting the bottles and keeping them cold also burns fossil fuels, which give off greenhouse gases." 1500 plastic bottles are consumed every second. Enough plastic is thrown away each year to circle the earth four times. And, it will take 1000 years for the plastic to degrade.2 • It can pose health threats The plastic in bottled water often contains chemicals BPA and phthalates, which are proven to be hazardous to human health.3 • It's not proven to be any safer than tap water The non-profit, non-partisan Environmental Working Group (EWG) says, "The government does not mandate that bottled water be any safer than tap water. In fact, the chemical pollution standards are nearly identical." Historically, bottled waters have even been recalled for contamination with particulate matter, mold and bacteria.4 Further, as reported by ABC, environmental advocate Mae Wu has performed studies which show bottled is no safer or cleaner: There is actually more testing federally mandated on tap water than bottled. 100 compounds of tap water must be tested every day and the results posted online.5 • It doesn't necessarily taste better In this video by ABC, in a blind taste test, many even preferred the taste of tap water over bottled.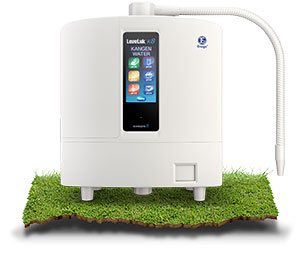 Kangen Water® is Antioxidant-Rich, Healthy Water for Revitalized Cells and a Healthy Alternative to regular Tap and Bottled Water
Kangen Water®... (aka electrolyzed reduced water (ERW), or hydrogen water) begins as tap water. The Enagic® machine filters out chlorine and other impurities from the tap water, then separates the hydrogen and oxygen with a process known as electrolysis. This process adds an electron to the hydrogen creating a new molecule called diatomic molecular hydrogen gas. When this is added to your drinking water, it produces antioxidant-rich Kangen Water® Oxidant, by definition, is an oxidizing agent, while antioxidant is any substance that acts to slow or prevent the oxidation of another chemical. In the human body, oxidative damage has been implicated in many of our modern day diseases such as cancer, heart disease, and diabetes. Antioxidants, on the other hand, act to tame the free radicals (or highly reactive chemicals) in the body that have potential to harm cells and cause disease.
Kangen Water® has many amazing uses beyond drinking water!



Read more at: http://www.waterandbeauty.com/